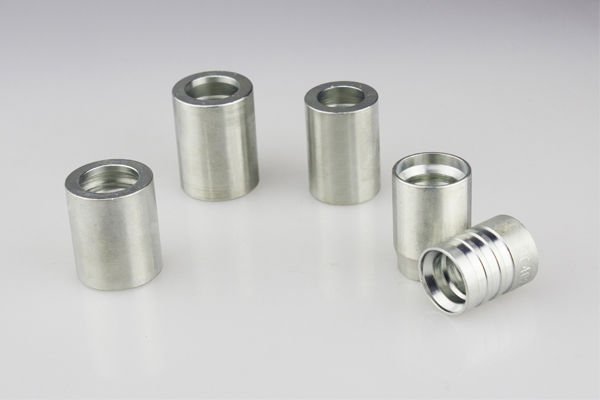 Part no.00018 is ferrule special for SAE 100R7 or R8 hoses. YH Hydraulic is manufacturing standard sizes of this type. Ferrules are marked with "YH" letters but no brands or others are acceptable in our factory. Most ferrules are galvanized and common colors are yellow and white. Different colors do not mean different quality. Colors are only for customers' preference.
Details
---
Part no.: 00018(Ferrule For SAE 100R7/R8 Hose)
Sizes: sizes showed on technical data are our standard sizes but customer required dimensions are available
Finish: Galvanized; Chrome plated; Spray painted
MOQ details: for stock items, MOQ not required; Others, 300PCS one item
Samples: less than 5 PCS free of charge
1. Pictures for SAE 100R7 Hydraulic Ferrule, hose ferrules, hose sleeves, hose collars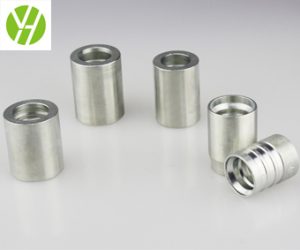 2. Different models of hose ferrules for your choice
Ferrules for SAE 100R1AT, DIN EN853 1SN: 00110 and 00100
Ferrules for SAE 100R2AT, DIN EN853 2SN: 00210 and 00200
Ferrules for SAE 100R1AT, DIN EN853 1SN, SAE 100R2AT, DIN EN853 2SN: 03310
Ferrules for DIN EN856 4SP, DIN EN865 4SH, SAE 100R12: 00400
Ferrules for SAE 100R7/R8 hoses: 00018
(See details on YH catalog)
3. Raw Material
20 carbon steel 316 stainless steel 304 stainless steel
4. Flow chat
YH Hydraulic has rich experiences in SAE 100R7 Hydraulic Ferrule production. We are able to supply different kinds of hydraulic hose ferrules, such as ferrules for R1AT 1SN hoses, ferrules for R2AT 2SN hoses, ferrules for 4SP 4SH R12 hoses, etc. Also we can produce sizes with customers' requirements. It is a perfect idea to crimp good ferrules with fittings to make hose assemblies without leaking.
Raw material cutting--Raw material forging--CNC machines fashioning--Marking part no. on ferrule body--Galvanization--Packing
5. Coating Options
White zinc plated Yellow zinc plated Cr3 plated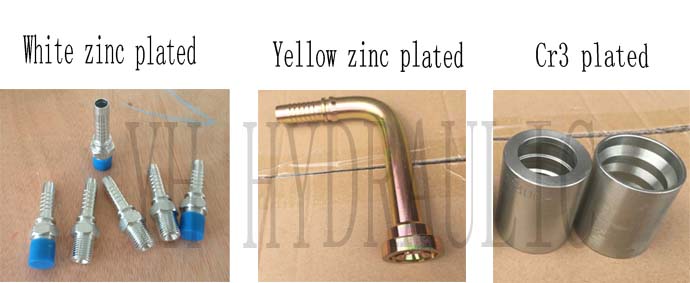 6. Delivery
The ferrules are possible to be packed in wooden cases after putting in cartons with plastic firm wrapped.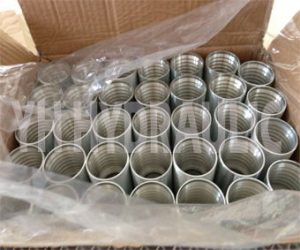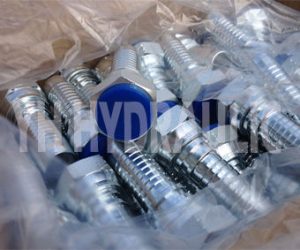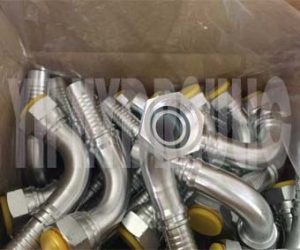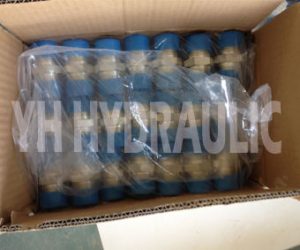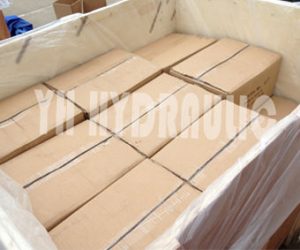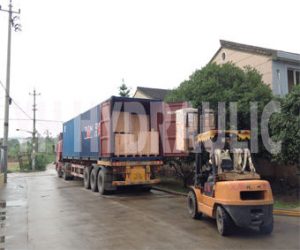 Technical Data Table
---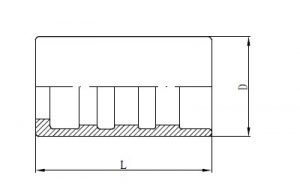 代号

PART NO.

胶管 HOSE BORE
尺寸 DIMENSIONS
公称内径 DN
标 号 DASH
D
L
00018-03
5
03
14
25
00018-04
6
04
17
30
00018-05
8
05
19
30
00018-06
10
06
21
30
00018-08
12
08
25.5
34.2
00018-10
16
10
29
38.5
00018-12
20
12
33
43