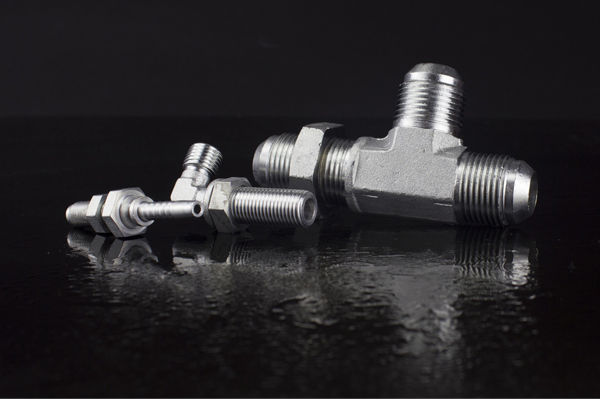 AK series fittings are JIS metric male 60°cone tee which are daily manufactured in our factory. Popular sizes are showed on technical data table with drawings and details. Our fittings manufactured are based on Winner production standard which is now same as Eaton. The fittings can also meet many popular standards in the hydraulic fluid.
Details
---
Part no.: AK(JIS metric male 60 degrees cone tee)
Types: straight fittings; 45 degrees elbow fittings; 90 degrees elbow fittings; three ends fitting; cross
Sizes: from M14 to M33 available to be manufactured in our factory
Threads: Metric; JIS metric; BSP; BSPT; NPT; JIC; ORFS; others
Stock and Delivery time: many fittings are kept as stock products so that delivery time can be shortened.
Technical Data Table
---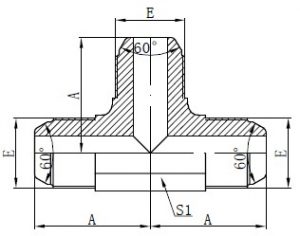 代号

PART NO.

螺纹
尺寸 DIMENSIONS
THREAD E
A
S1
AK-14
M14X1.5
25
14
AK-16
M16X1.5
26
17
AK-18
M18X1.5
27.5
19
AK-22
M22X1.5
30
22
AK-24
M24X1.5
40
27
AK-30
M30X1.5
43
33
AK-33
M33X1.5
43
33