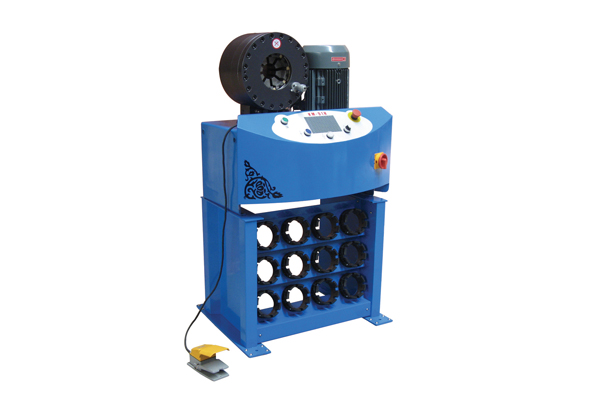 YHHCM-91H hose crimper machine is widely welcomed among customers because of its practical applicability and reasonable price. This machine is both manual and semi-automatic machine. It is easy to take apart the die shelf.
Details
---
Part no.: YHHCM-91H
Function: manual and semi-automatic
Has the function of self-lubrication
The die shelf can be taken apart
Added die base resin gasket to protect the machine from debris dropping
1.NEW foam inserts introduced to protect your machine from debris dropping into the bottom of the head. With there you will minimize the risk of debris getting into the cylinder which could cause damage to seals and other moving parts of the head. This will significantly extend the life of hydraulic hose crimping machine.
2.The machine head connect by bolts
Result: NO leakage and damage.
Die Form
| | |
| --- | --- |
| Die bore(D) | Die length(L) |
| 15mm | 65mm |
| 18mm | 65mm |
| 20mm | 65mm |
| 23mm | 65mm |
| 26mm | 65mm |
| 29mm | 65mm |
| 37mm | 65mm |
| 46mm | 78mm |
| 51mm | 78mm |
| 63mm | 78mm |

Package Details

---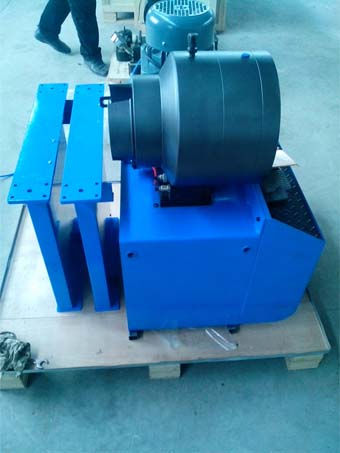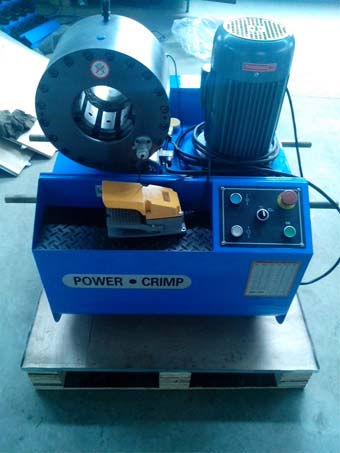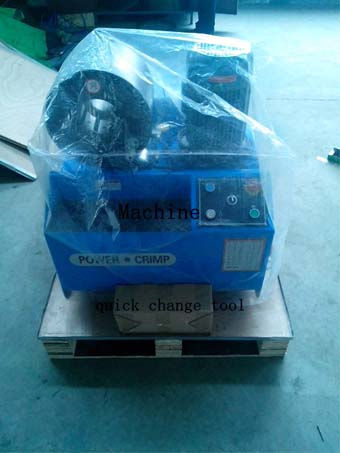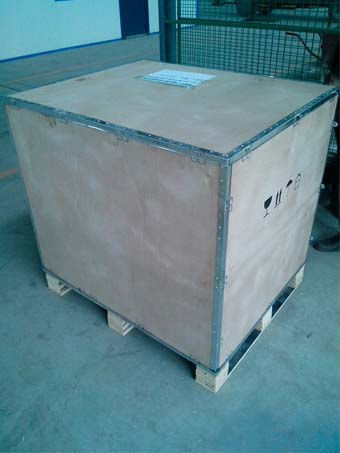 Technical Data Table
| | |
| --- | --- |
| Crimper range | 1/8''-2''  4SP |
| Standard voltage & motor | 380V/4KW |
| Opening without dies | Φ122mm |
| Opening | ≥28mm |
| Optional voltage & motor | 220V/2.2KW |
| No. Of standard die set | 10 sets |
| Systematic pressure | 30MPa |
| Weight | 185KGS |
| Volume(L*W*H) | 720mm* 530mm* 730mm |