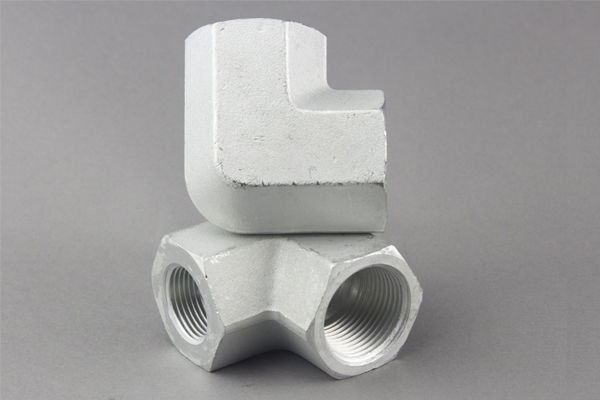 7N9 is for 90 degrees NPT female adapter fittings which is widely used in hydraulic parts connections. YH is a full line supplier of hydraulic adapter products providing competitive pricing, superior service and fast delivery. We are supplying top quality hydraulic adapter products and value added service to customers across the world.
Details
---
Part no.: 7N9(90 degrees NPT female)
YH production process: material preparation; instrument lathe processing; CNC machine processing; remove burrs and impurities; zinc plating; checking quality and quantities; packing; delivery goods; after-sales service(if needs)
Material: Mild Steel; Stainless Steel; Brass
Certificate: ISO9001:2008
Technical Data Table
---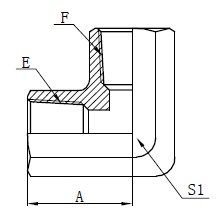 代号

PART NO.

螺纹THREAD
尺寸 DIMENSIONS
 E
 F
A
S1
7N9-02
Z1/8"X27
Z1/8"X27
20
17
7N9-02-04
Z1/8"X27
Z1/4"X18
20
19
7N9-04
Z1/4"X18
Z1/4"X18
22.5
19
7N9-06
Z3/8"X18
Z3/8"X18
26
22
7N9-08
Z1/2"X14
Z1/2"X14
31
27
7N9-12
Z3/4"X14
Z3/4"X14
34
33
7N9-16
Z1"X11.5
Z1"X11.5
42
41
7N9-20
Z1.1/4"X11.5
Z1.1/4"X11.5
48
50
7N9-24
Z1.1/2"X11.5
Z1.1/2"X11.5
53
60
7N9-32
Z2"X11.5
Z2"X11.5
62
70
Our advantage
---
1.Hydraulic fittings are design to allow installation or connection of the fitting while the system is under pressure.
2.Hydraulic hose fittings connect sections of tube and provide allowance for movement due to service load, shock, or thermal cycles.
3.Hydraulic pipe fittings have the ability to move without being damaged.
4.JIC hydraulic fittings are manufactured with an integral lining. The linings are often made from engineered polymers for use with process materials or in applications such as food processing where media cleanliness is important.
5.Fittings for hydraulic consist of insulating materials or jacket constructions designed to insulate the vessel and media from outside temperatures.
6.Swivel feature allows one or more fitting ends to rotate or swivel.